At the Church Street entrance to the playing fields (the 'Rec') there is the Millennium Garden. The land for the Rec was a gift from the Openshaw family and there is a drinking fountain which commemorates this link with the family. The garden is the result of a community project which just grew and grew. It started with a public meeting and the desire to commission a piece of public art to mark the Millennium year 2020. The results - four sculptures and carvings, new paving, new railings and a formal yew garden – transformed the entrance to the playing fields. The artist and sculptor Fiona Bewley graduated in Fine Arts before training as a stonemason. Following extensive research and local consultation she produced four unique pieces which capture the history, surroundings and architecture of the village. There is the Ribchester column, modelled on the famous Trajan column in Rome; the Pig, the Ribber and the Devil which depicts a local legend; a Celebration of Community which is an architectural puzzle made up of examples of architectural feature from around the village and a Sundial which celebrates the clear water of the River Ribble, by its depiction of several varieties of fish.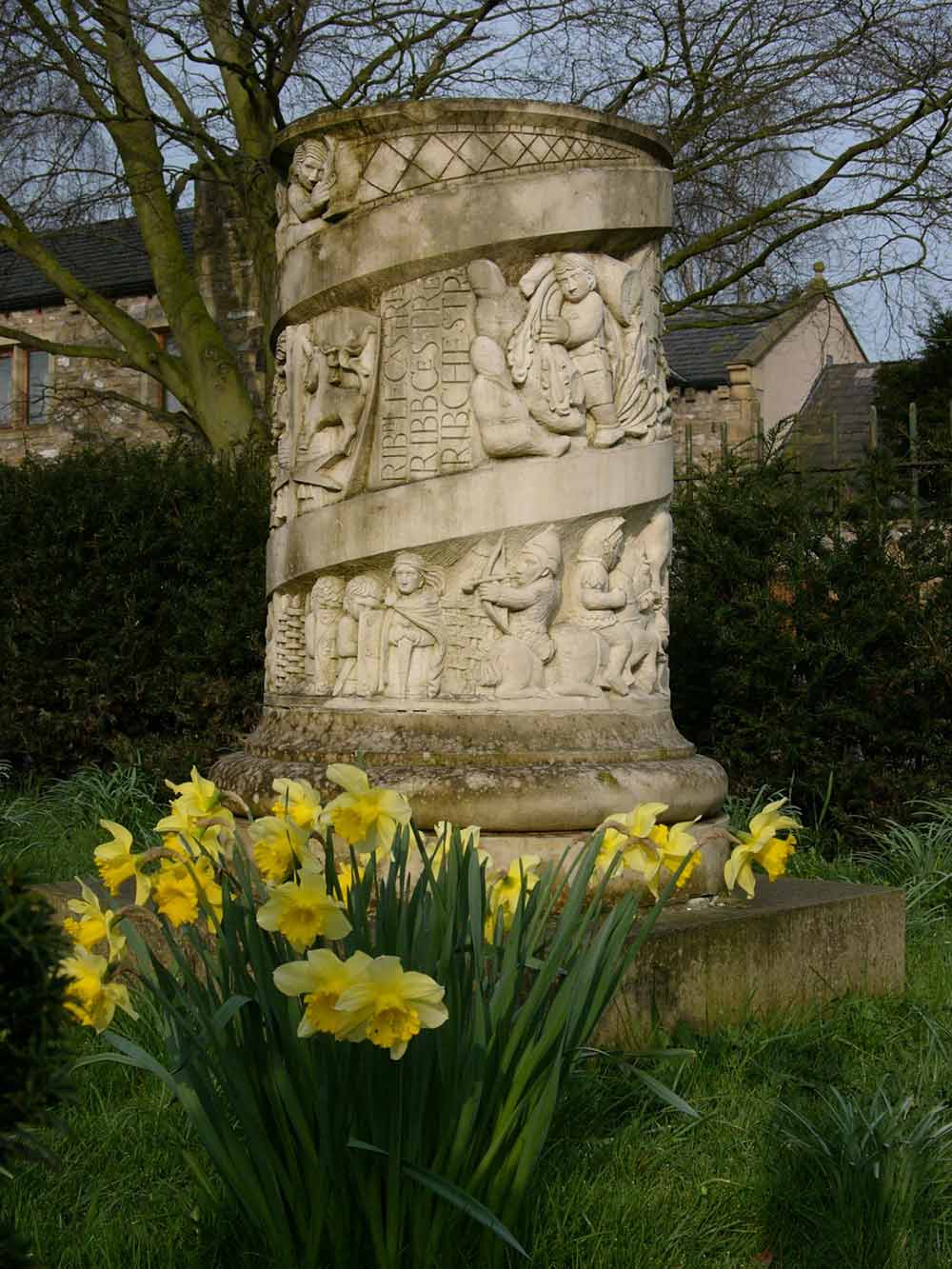 The information Lectern was planned and installed to mark the 20th anniversary of the completion of the garden.
The Millennium Garden also offers a quiet space to sit awhile beside the yew hedges in sight of the sculptures and take a few moments to reflect on the past and present of this interesting Ribble Valley village.